Alex of Venice (2014) DVDRip x264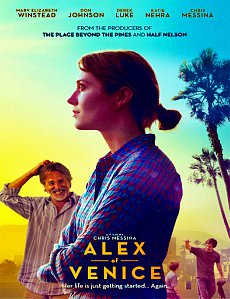 OPIS FILMU: Alex (Mary Elizabeth Winstead) jest panią adwokat, która w pełni poświęca się swojej pracy. Gdy niespodziewanie zostawia ją mąż, kobieta zmienia swój styl życia. Wkrótce odkrywa w sobie wrażliwość i wewnętrzna siłę, dzięki czemu postanawia poprawić relacje z rodziną.
PLOT: Workaholic attorney Alex (Winstead) is forced to reinvent her life after her husband suddenly leaves. Now faced with the humdrum and sometimes catastrophic events that permeate the fabric of our lives, Alex discovers both a vulnerability and inner strength she had not yet tapped all while trying to hold together her broken family.
GATUNEK: Dramat
[imdb id="tt2977090″]
Alex of Venice (2014) DVDRip x264