Djinn / Dżin (2013) BDRip x264-UNVEiL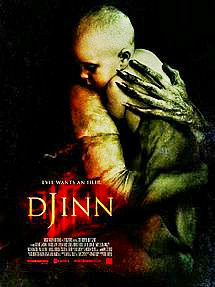 OPIS FILMU: Akcja filmu toczy się w Zjednoczonych Emiratach Arabskich. Powracająca z podróży para odkrywa, że ich nowy apartament zbudowany został w miejscu, które jest domem dla złowrogich istot i będą mierzyć się z mocami dżinna.
PLOT: An Emirati couple return home from a trip and discover that their new apartment has been built on a site that is home to some malevolent beings.
GATUNEK: Horror | Thriller
[imdb id="tt1770672″]
Djinn / Dżin (2013) BDRip x264-UNVEiL