Brothers of War (2015) DVDRiP X264-TASTE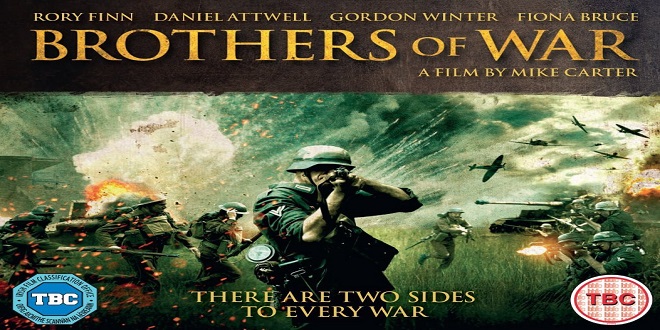 OPIS FILMU: Wiejski chłopak – Jake – żyje dla dziewczyn, broni i adrenaliny – jego młodszy brat, Greg, kocha poezję. Napięcia i gorzka rywalizacja między nimi w końcu wybucha zmieniając się w krwawą, zmieniającą życie przemoc. Nadchodzą ciemne chmury  wojny która zbliża się do zielonej i przyjemnej Anglii –  Greg, który nieoczekiwanie zapisał się do wojska ląduje na froncie wojny we Francji. Na tle chaosu i niepewności, Greg odkrywa świat bezkompromisowej brutalności. Jego podróż przez Francję w stanie wojny wystawia najlepsze i najgorsze odruchy natury ludzkiej wraz z świadomością, że, bez względu na to, jak daleko można uciec przed przeszłością ona zawsze znajdzie sposób na nadrobienie zaległości z tobą.
PLOT:  Farm boy, Jake, lives for girls, guns and adrenalin; his younger brother, Greg, loves poetry. The tensions and bitter rivalry between the two finally erupt into bloody, life-changing violence. With the dark clouds of war looming over England's green and pleasant land, it is Greg who unexpectedly signs up for front line battle in France. Against a backdrop of chaos and uncertainty, Greg discovers a world of uncompromising brutality. His journey through war-torn France exposes the very best and very worst of human nature along with the realisation that, no matter how far you run, the past will always find a way of catching up with you.
GATUNEK: Wojenny, Dramat
[imdb id="tt2942196″]
Brothers of War (2015) DVDRiP X264-TASTE