Appetites (2015) DVDRip XviD AC3-RARBAG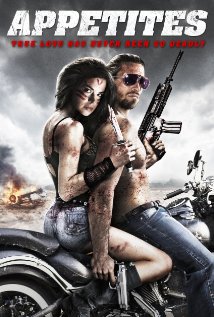 OPIS FILMU: Polująca na mężczyzn Daisy pragnie ich nie tylko na obiad. Po spotkaniu ekscentrycznego Johna Doe, zakochana po uszy, musi rozważyć czy nie skończy jako jego następna ofiara.
PLOT: Daisy (Parkinson) is the all-American girl next door, with a hunger for true love and an appetite for murder. For years, it's just been her and her brother living out in the desert, hunting young men for sport – and dinner. While Daisy enjoys these games, she can't help but yearn for something more. So when she meets the very handsome John Doe (Roberts), and they fall madly in love, Daisy can't believe her good fortune. But it turns out John has some eccentric hobbies of his own, and now Daisy must find out if she will be his partner in crime – or his next victim.
GATUNEK: Horror | Thriller
[imdb id="tt3742300″]
Appetites (2015) DVDRip XviD AC3-RARBAG