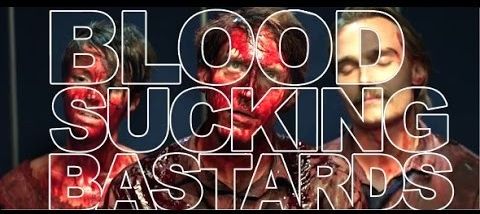 KRWIOPIJCZE DRANIE / BLOODSUCKING BASTARDS (2015) 
OPIS FILMU – Evan pracuje w bezdusznej korporacji ze swoją dziewczyną Amandą i przyjacielem Timem. Jego świat rozpada się, gdy Amanda z nim zrywa, a zasłużony awans otrzymuje jego nemezis – Max. Dodatkowo w biurze zachodzą podejrzane zmiany jakby nie tylko praca wysysała z pracujących życie.
PLOT – An action-packed horror comedy, BLOODSUCKING BASTARDS stars Fran Kranz as Evan, a dutiful and overworked employee stuck at a soul-killing corporation with his beautiful co-worker and girlfriend Amanda (Emma Fitzpatrick) and his slacker best friend Tim (Joey Kern). Evans world begins to crumble when Amanda dumps him and his boss Ted (Joel Murray) hands his coveted promotion to his nemesis Max (Pedro Pascal). When his office mates start going through disturbing changes, Evan must find a way to stop the evil brewing amidst the cubicles, and rescue his workplace pals before his life and career go from dead-end… to just dead.
GATUNEK – Komedia, Horror
[imdb id="tt3487994″]
Krwiopijcze Dranie / Bloodsucking Bastards (2015) PLSUBBED BRRip XviD-RAiN
Bloodsucking Bastards 2015 720p BRRip x264 AAC-ETRG
Bloodsucking Bastards (2015) HDRip XviD AC3-EVO