Rozegraj to na luzie / Playing It Cool (2014) 1080p BluRay x264-YIFY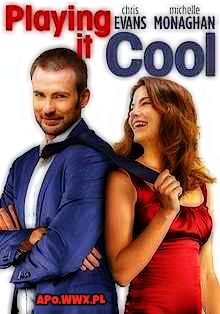 OPiS FiLMU – Historia scenarzysty, który nie wierzy w miłość. Pewnego dnia poznaje na przyjęciu piękna kobietę, która jest w związku. Postanawia jednak zdobyć jej serce.
PLOT – The narrator, Me, (Evans) is a screenwriter who wants to write action flicks, but his agent Bryan (Mackie) wants him to write a romcom first. The problem is, Me doesn't believe in love. But when he meets Her (Monaghan), he falls for her, only to find out that she is already engaged to Stuffy (Gruffudd).
GATUNEK – Komedia, Romans
[imdb id="tt2139555″]
Rozegraj to na luzie / Playing It Cool (2014) 1080p BluRay x264-YIFY