Re-Kill (2015) WEB DL x264 RARBG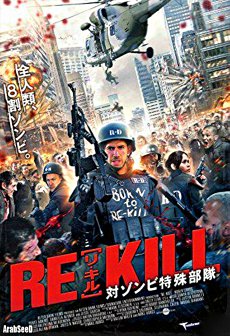 OPIS FiLMU – 5 lat po epidemii, która zmiotła z powierzchni ziemi ponad 80% populacji, prawdziwa wojna toczy się pomiędzy pozostałymi przy życiu ludźmi a tymi, którzy powrócili.
PLOT – It's been 5 years since the outbreak that wiped out 85% of the world's population, but the war between Re-Animates (Re-Ans) and Humans wages on. Most of the major cities are still uninhabitable. Within the few surviving cities, the Re-Ans have been segregated into "zones" and are policed by the R-Division of the QUASI S.W.A.T. Unit who hunt to re-kill the Re-Ans in the hope of quelling a second outbreak.
GATUNEK –  Akcja, Horror, Sci-Fi
[imdb id="tt1612319″]
Re-Kill (2015) WEB DL x264 RARBG