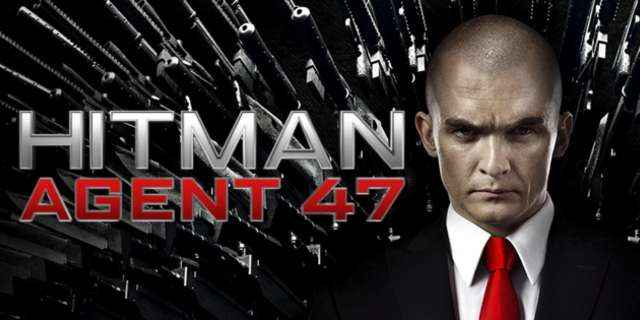 GATUNEK – Thriller, Akcja, Kryminalny, LEKTOR.PL
OPiS FiLMU – Bohater bijącej rekordy popularności serii gier komputerowych "Hitman", powraca w nowym wydaniu. Tytułowego agenta 47 zaprojektowano genetycznie, by był najbardziej skutecznym zabójcą w historii. Jest znany tylko z ostatnich dwóch cyfr kodu, który wytatuowano mu na karku. Obdarzony niezwykłą siłą, szybkością i inteligencją jest niepokonaną maszyną do zabijania. Musi stawić czoło ogromnej korporacji, która planuje odkryć jego przeszłość i stworzyć armię super zabójców. Łączy siły z młodą kobietą, która może mu pomóc i razem wypowiadają wojnę śmiertelnemu wrogowi.
PLOT – Decades ago, Dr. Piotr Litvenko (Ciarán Hinds) was the head of a program to create clone soldiers, "perfect assassins" with enhanced strength, intelligence, and reflexes, and the inability to feel emotions like guilt or remorse. After having a crisis of conscious, Litvenko disappeared, leaving behind his daughter Katia.
Years later, a now adult Katia (Hannah Ware) lives in Berlin. She works tirelessly to find her father, and is plagued by overwhelming anxiety and an acute awareness of everything around her, even being able to see and hear things well outside a person's normal sensory radius. Katia is approached at a subway station by a man calling himself John Smith (Zachary Quinto). He tells her that Agent 47 (Rupert Friend) is on his way to kill her, and offers her protection, while alluding that he has information about her father. 47 finds and attacks the pair, who are able to escape, but not before 47 grazes Katia's arm with a sniper bullet. Smith and Katia hide out in a hotel room where the former explains that he is a operative for a corporation known as Syndicate International, and Katia shows him her map of clues to finding her father. Katia asks John to tell her whatever he knows about her father. John responds with Litvenko's age, medical condition (arthritis rheumatoid) and that he speaks several different languages – including Tamil which is quite unusual. And also that he has stage 3 lung cancer. With these facts, Katia figures out that her dad would be living in a country which has a warm climate where orchids can grow, has Tamil as one of its official languages and with advanced medical treatments available. Just as she is about to determine the country, 47 bursts through the door, shoots Smith in the chest, and knocks Katia unconscious. Elsewhere, 47's handler Diana (Angelababy) contacts another Agent with a contract.
Once Katia awakens, 47 explains to her that she too, is an Agent, only Katia is more advanced than even 47 himself (he even explains that her real name is "quatre-vingt-dix"; which is French for "90"). He shows her how to use her heightened senses in combat, as the two fight against Syndicate forces. They are confronted by Smith, who reveals to have a genetically engineered internal body armor, allowing him to have survived being shot by 47. Despite all these, Katia is not all pleased for being chosen to be a killing machine. Smith demands to know Litvenko's location. After a brief fight, 47 and Katia manage to escape. Katia makes 47 promise that he won't harm her father and finally reveal's Litvenko's location Singapore.
Once there, they find Litvenko, who frequently needs an inhaler to breathe. He apologizes to Katia for abandoning her, saying that he only wanted to keep her safe. He refers to 47 as her "brother", saying that he had left her with family after all. Just then, Syndicate soldiers attack the group and they are forced to flee. During the escape, Litvenko is captured by the Syndicate but not before being slipped an explosive-rigged inhaler by 47.
At Syndicate International headquarters, Smith tortures Litvenko under the supervision of Syndicate director Antoine LeClerq (Thomas Kretschmann). Litvenko still refuses to reopen the Agent program. While Katia crashes a helicopter into the building, 47 infiltrates the headquarters disguised as a firefighter. The two fight their way through Syndicate security forces, and 47 is once again confronted by Smith. With Smith being impervious to bullets, 47 defeats Smith by electrocuting him. On the rooftop, 47 and Katia fight their way through the last of the Syndicate's security, but not before LeClerq escapes in a helicopter with Litvenko. In mid-air, Litvenko detonates the inhaler given to him by 47, ensuring that the Syndicate will not come after Katia. 47 then calls Diana and confirms his first target (LeClerq) has been eliminated. When Diana asks about the second target (Katia), 47 drops his phone off the side of the building. As the two prepare to leave, they are confronted by Agent 48, who tells them "Diana says 'Hello'" before a gun battle begins between them.
A mid-credits scene shows the electrocuted body of Smith, now with white hair and a ghostly pale complexion, as he jolts awake.
[imdb id="tt2679042″]