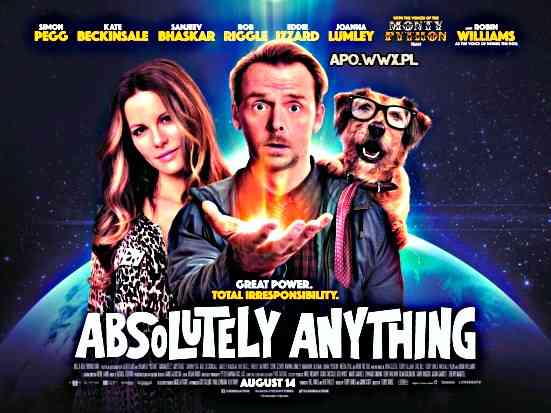 GATUNEK – Komedia, Sci-Fi
OPiS FiLMU – Nauczyciel przeżywa serię nieszczęśliwych wypadków po tym, jak odkrywa u siebie magiczne moce.
PLOT – Monty Python alumni John Cleese, Terry Jones, Michael Palin, Terry Gilliam, and Eric Idle reunite for this sci-fi comedy directed and co-written by Jones (along with Gavin Scott), and centering on the story of a group of mischievous extraterrestrials (voiced by the Python crew) who grant embittered schoolteacher Neil Clarke (Simon Pegg) extraordinary powers in order to see how he will use them. Subsequently seeking the wisdom of his loyal canine companion Dennis (voice of Robin Williams) in order to use his powers wisely, Clarke is ultimately forced to choose between the girl of his dreams (Kate Beckinsale), or the four-legged friend who has never left his side.