Star Wars Threads of Destiny (2014) HDRip x264 AC3-YODA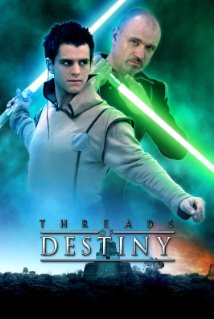 OPIS: 94 lat po klęsce cesarza Palpatine, galaktyka jest ponownie w głębokim konflikcie. Nowa Republika i Imperium Skenvi konkuruja ze soba na małej planecie Coreign która zapewnia specjalne rudy dla galaktyki.
PLOT: 94 years after the defeat of emperor Palpatine, the galaxy is once again in deep conflict. The new republic and the Skenvi empire both compete over the small planet Coreign that provides a special ore.
Release Date : 23 February 2014 (USA)
Genre : Action , Adventure , Sci-Fi
Quality : HDRip
Director : Rasmus Tirzitis
Writers : Michael Banno, Matthew Davis

Stars : Patrik Hont, Carolina Neurath, Karl Lindqvist
Star Wars Threads of Destiny 2014 HDRip x264 AC3-YODA